Dear Members & Colleagues
Registrations are flowing in and seating is limited so book now for our NSW Women Lawyers Achievement Awards 2007 Gala Dinner! Please click here for the invitation form.
Our new Awards section on our website will be launched shortly and further details will be posted. We hope that you are able to join us on Friday 19 October 2007 at the Hilton Sydney for the award presentations on this special occasion on which the winners of our Awards will be announced.
Yours faithfully,


Lee-May Saw
President
---
LAW SOCIETY OF NSW 2007 COUNCIL ELECTIONS
Please support our WLANSW member candidates.
Geraldine Daley: I have been in practice for over thirty years in a medium sized suburban practice where women lawyers and women paralegals have been and continue to be the very backbone of the firm. I am acutely aware of the challenges women lawyers face in our profession, not the least of which is navigating the labyrinth of the work/life balance. As women lawyers we recognise the importance of mentoring and genuine support of fellow practitioners. We deserve a strong, united Council dedicated to achieving better outcomes for our members. I would be privileged to be your voice on Council.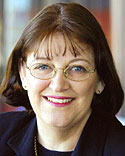 Roslyn Everett: I am glad I set up my own practice 12 years ago and am proud we have very flexible work arrangements for mums to work from home, parents who want to attend kids school events, children of aged parents who have commitments to care for them and remuneration based on the work staff do, not on their age or gender. We have a saying, "Family come first!" This allows a better family work balance with more productive, less stressed and happier staff! IT WORKS! I want to ensure Council is an active forum, promoting a widespread family work balance.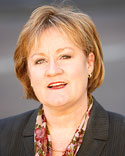 Catherine Henry: I have a longstanding involvement in WLA having been a member continuously since 1992. I was a member of the Executive committee from 1996 until 1999 and in 2002 established a Newcastle chapter of WLA. On Council, I would vigorously pursue strategies to improve the status of women in the profession. I am concerned about low levels of women in decision-making roles and the advancement of women at the bar. I would agitate for a broader adoption of equitable briefing policies within all sectors of the profession. I believe that more effective strategies need to be implemented to curb bullying and discriminatory practices. Tel: 4929 3995 email: catherineh@kingstreetlawyers.com.au
Shauna Jarrett: I have been involved with WLA since 2004 and Vice President since 2006 and have been responsible for the updating of our constitution. On a more fun level I have been involved in the creation of the Work2suit network and regularly attending WLA functions and represented the organisation at numerous functions. I am also the Junior Vice President of the Law Society and been instrumental in introducing a number of policies that take into account the needs of women lawyers as well as the needs of lawyers wanting a work/life balance.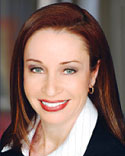 Mary Macken: I am Corporate Counsel for Sydney Buses and served for several years as Women's Liaison Officer at State Transit. I have also worked in small, medium and large firms. As an Australian representative in women's sport, I recognise the value of a strong team. As a mentor to young women athletes, I also recognise the importance of providing good support. NSW lawyers deserve a team working for us to achieve real results, not pursue personal ambition. I will bring my diverse experience to Council and encourage the development of strategies to make the practise of law more rewarding and fulfilling.
Anthony Restuccia: Briefing women barristers in the 1960's (late) at the Crown Solicitors Office; supported women to join all male St Vincent de Paul Society (1970's); supported paternity and maternity leave (1980's); State President, Rostrum Chairmanship and Public Speaking Clubs (1980); and Director of N.A.A.T.I.(interpreters). And more.. practising solicitor for 45 years; Sole Practitioner;and current President of the City of Sydney Law Society. Initiating Small Firms Practice Forums, free MCLE, new technology/management. Priority - helping Small Firms survive, mandatory Regional Law Societies Policy Consultations, rescuing AustLII, tort law/ crime reform. The Law Society needs more experience and wisdom. My policy is L.A.R. – Listening, Action, Reply.
Penelope Waters: I am the Litigation Partner at Abbott Pardy Jenkins. My firm, like many rurally based firms is a general practice with the common problem of attracting young lawyers to stay in the country. Small firms benefit enormously from the Law Societies services. Whether you are concerned about the regulation of the profession, the personal benefits and services you may or may not receive from the Law Society, professional standards, the machinations of Council, access to justice, civil liberties, human rights, corporate governance or cost agreements, I urge you to exercise your entitlement to vote and give some backbone to the Council knowing you have participated in its formation.
Pauline Wright: Pauline is the policy officer for NSW Women Lawyers and is a partner at PJ Donnellan & Co, Gosford. She has served 9 years as Councillor of the Law Society of NSW. She is Vice President of NSW Council for Civil Liberties and a member of the Law and Justice Foundation and Legal Aid Commission boards. She is co-chair of the Law Society's Criminal Law committee and of the Environmental Planning and Development Law committee and past chair of the Gender & Industrial Issues Taskforce, Human Rights and Online Services committees. She served on the Professional Standards committee for 10 years and also served on NSW Young Lawyers Executive and committees. Pauline is keenly interested in criminal and social justice and civil liberties issues, fair injury compensation, promoting lower premiums, ethics and the integrity of a sustainable profession. MEMBERS FIRST. tel: 4324 3988; email: pwright@pjdonnellan.com.au; web: www.lawspace.com.au.
---
OTHER EVENTS & NEWS:
Beyond Bullying
An Australian website, Beyond Bullying (www.beyondbullying.com.au) provides information, resources and guidance on workplace bullying, what it is, how it progresses, and what employers can do to prevent it. The Resources and Links page provides useful directions to workplace safety authorities regarding workplace bullying, publications and other websites. It also describes case law summaries of recent bullying and harassment cases.
---
18 October, Thursday 5pm for 5.30pm-7pm "Women in the Law" sponsored by Abbott Pardy & Jenkins, Armidale. Guest speaker Anne Beasley at the New England Regional Art Museum (NERAM), Kentucky St, Armidale . Please RSVP to Katrina by 4pm 16 October on 6771 3255 or kwright@apjlaw.com.au at Abbott Pardy & Jenkins. Numbers are limited. Cost: voluntary donation to NERAM.
---
4 October, Thursday 6.30pm INVITATION TO COMMUNITY FORUM ON THE GOVERNMENT'S EMERGENCY INTERVENTION IN THE NT, Redfern Community Centre, Hugo St, Redfern.
Understanding the Government's intervention in the NT!
What has happened and why?
What are the implications for the upcoming federal election?
If the Government changes, what will Labor's policies be?
RSVP: Wirringa Baiya Aboriginal Women's Legal Centre
Phone:9569 3847 or e-mail Krista_Christensen@clc.net.au or Leonie_Mason@clc.net.au
Light Refreshments provided.
Organised by:UTS research group - Cosmopolitan Civil Societies, with support from Mudgin-gal Women's and Children's Service, Metropolitan Local Aboriginal Land Council, Wirringa Baiya Aboriginal Women's Legal Centre and, Redfern Community Centre.
---
Please feel free to pass this email onto colleagues and ensure they are on our email list for future updates and invitations.
Problems viewing this e-newsletter? View it online at:
/newsletter-archive/wlansw_2007_sep28.htm
---
For more information contact us
Women Lawyers Association of New South Wales Inc.
DX7304 Wyong / 14A Lonsdale Close, Lake Haven NSW 2263
Ph: (02) 4392 1185 Fax: (02) 4392 9410
Email: executive@womenlawyersnsw.org.au URL: http://www.womenlawyersnsw.org.au